We've worked with KN Series boilers for a while now, helping to promote its line of hydronic boilers.
When it comes to KN, there's a lot to talk about. The company manufactures the only high-efficiency cast-iron boilers available for the commercial marketplace, which combine the efficiency of condensing, gas-fired technology with the strength, durability, and heat retention of cast-iron construction.
They're also made in the U.S.A. – more specifically, in Boyertown, Penn. – and that's a strength of the product we chose to highlight this quarter.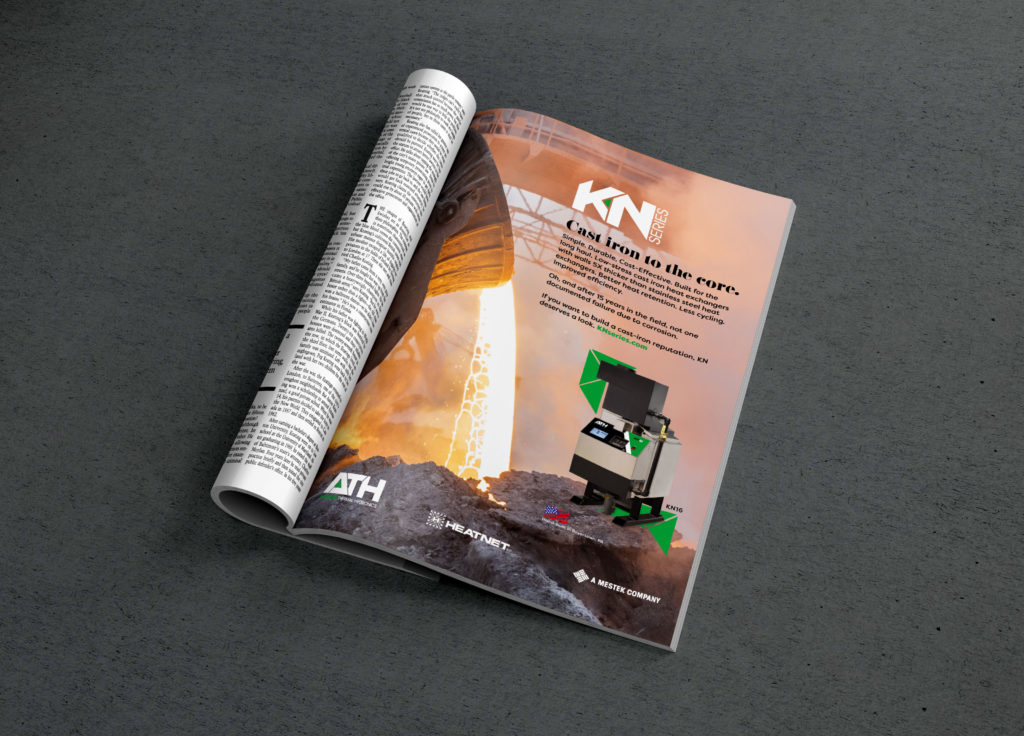 As we found, it's about more than location — it's about how each unit is made. KN series heat exchangers are crafted through a process that includes hand-pouring molten iron into molds, one-by-one. It's not a new technology, but rather a tried-and-true, 250-year-old American innovation.
The image of molten metal is also an intriguing one, and is appearing now in print and web advertisements and on KN's new social media network, combined with the tagline Handcrafted in Boyertown Pennsylvania.
Moving forward, we're planning even more ways to give HVAC professionals a backstage look into how KN Series boilers are manufactured. The stories help illustrate the strength of the product – and they're very cool tales to tell.