As it seems, last year's holiday mailer — one of many sent annually from Winstanley Partners of Lenox, Mass., over the years — is hard to resist for some.
Nate Winstanley, president and founder of the 30-year-old creative agency, will speak at the NPF in Baltimore, Md., next month on the topic of dynamic, multi-channel mail campaigns. The invitation came shortly after dissemination of Winstanley Partners' 2016 mailer "The Grater Good," which included a tree-shaped cheese grater in a blister pack that charged recipients to 'Make the Holidays Grate Again.'
Winstanley was invited to speak after submitting their Grater Good piece to the United Postal Service's Irresistible Mail™ Award contest.
Winstanley said that 'The Grater Good' is also just one example of the type of three-dimensional mailer the agency sends out regularly. In the past, these pieces have included everything from 'Economic Stimulus Spray' and petri dishes containing 'the h0h0 virus' to 'Trees in a Can' and 'Elf Traps.'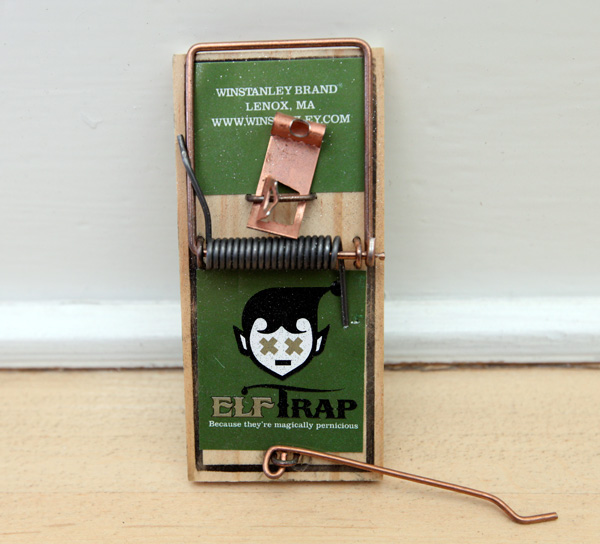 "We know these mail pieces cut through the clutter, and that's why we return to them every year," said Winstanley. "We often see them sitting on people's desks and bookcases years after they've been sent out, and that keeps the agency in their minds, too."
The National Postal Forum was founded in 1968 and attracts more than 4,000 industry professionals each year, providing education and communication between the USPS and its business-mail customers, with the goal of creating a more responsive and efficient mail communications system. This year's session will be held from May 21 – 24, and include a keynote from Megan Brennan, Postmaster General and CEO of the USPS, an exhibit hall with 100-plus exhibitors, and a variety of breakout sessions. For more information, visit NPF.org and Winstanley.com.