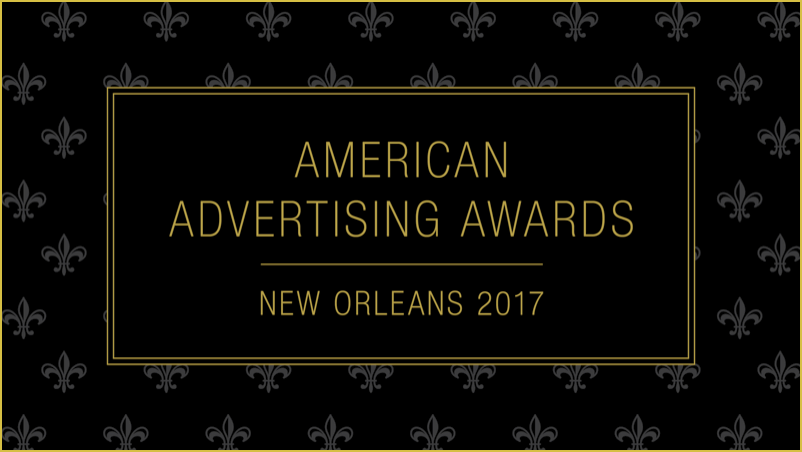 Fresh into my junior year at the College of Saint Rose, I was challenged with a branding and identity project for a restaurant of my choice. I chose to do a concept coffee roaster and beer brewery, and titled the brand Backwood Brews.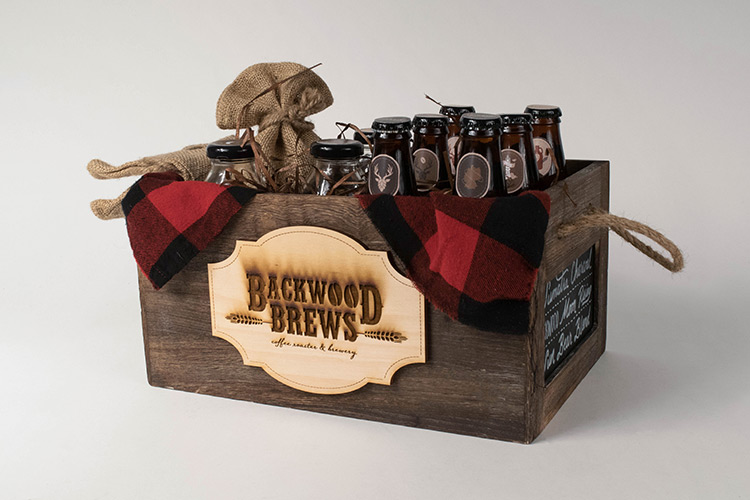 The system consists of a logo, series of wood-burned menus, a table display including wood-burned coasters and a table card, packaging that includes a 6-pack of beer with three different brews, three different coffee cold brews, and three burlap bags for coffee beans, all collected in a wooden crate with flannel material and a wood-burned plaque.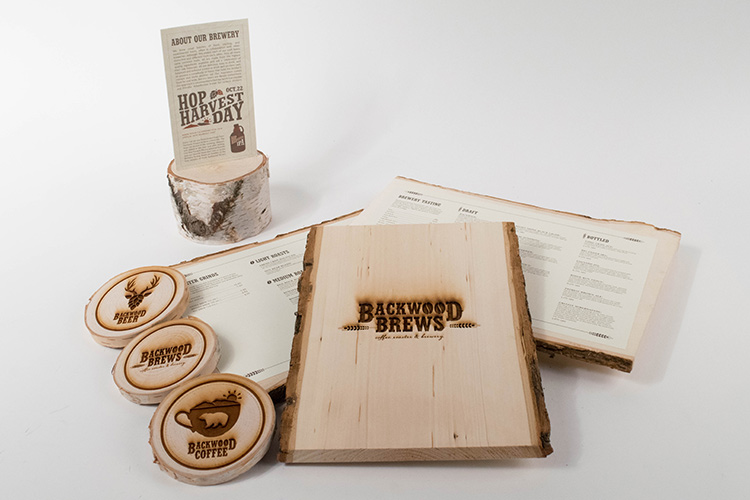 Early this spring, I submitted the branding system to the ADDYs — a national awards program sponsored by the American Advertising Awards that recognizes and rewards the creative spirit of excellence in the art of advertising. It's also the advertising industry's largest and most representative competition, attracting more than 40,000 entries every year from local ad club competitions.
At the local district level, the project earned a gold ADDY, and advanced to the regional round where it received a silver ADDY. I chose to advance the brand to the national round, but figured the chances of receiving recognition at that level of prestige were slim considering the wide range of competition.
In early May as I was focusing on finishing final projects and preparing to start my internship here at Winstanley Partners, I received the news that Backwood Brews had won!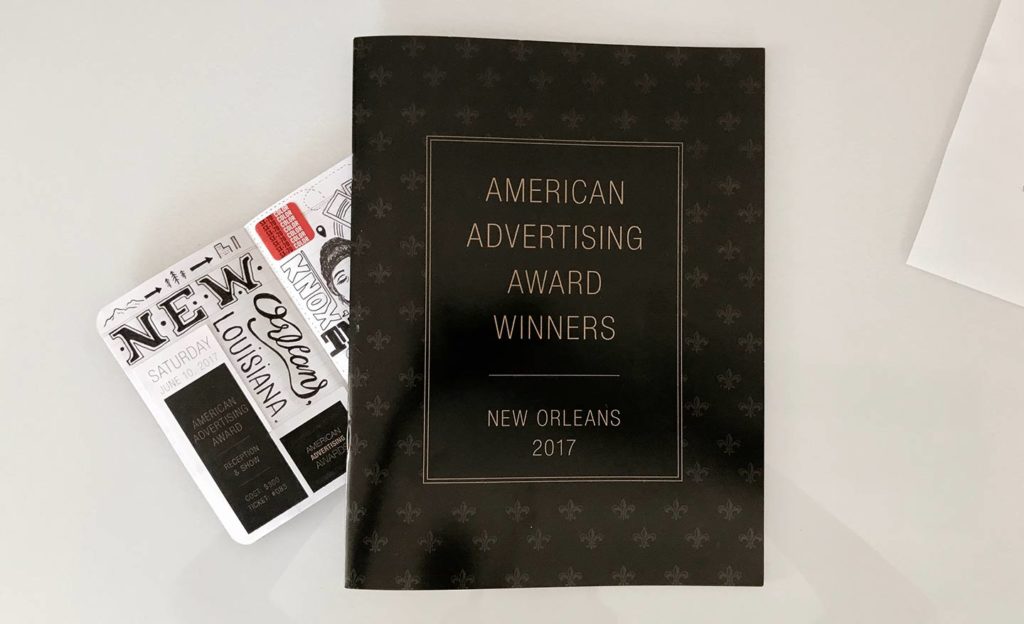 My parents and I decided to make a road trip out of this accomplishment, stopping for a night in Knoxville, Tennessee, and finally arriving in Louisiana after a 22-hour journey. The event was held on June 10 at the Roosevelt Hotel in New Orleans. When we received our tickets, we had about an hour to walk around and see the work, mingle, and eat. The dinner was hors d'oeuvre/ buffet style and the work was scattered around the ballroom so you could see it while you ate. I had the chance to talk to a few other students, but I wish I had more time to introduce myself to professionals in the advertising field. After we had amazing New Orleans seafood, everyone gathered to find a seat. Surprisingly, it was not a huge crowd, but that made it feel very exclusive.
The host of the event, George Riddell, introduced two groups of professional winners before the student work was presented, followed by another group of professional winners, and finally the top awards. Only the gold winners had their work presented for the audience, while the silver winners had their work listed on the screen. When the student work was presented, I thought for sure I was getting silver. But my name, the College of Saint Rose, and an image of Backwood Brews appeared on the screen, and my mother screamed. Some people in the audience even cheered for my work, and it was an extremely rewarding experience. Gold, as well as silver, student winners were invited to the stage as the AAF Chairs honored our hard work.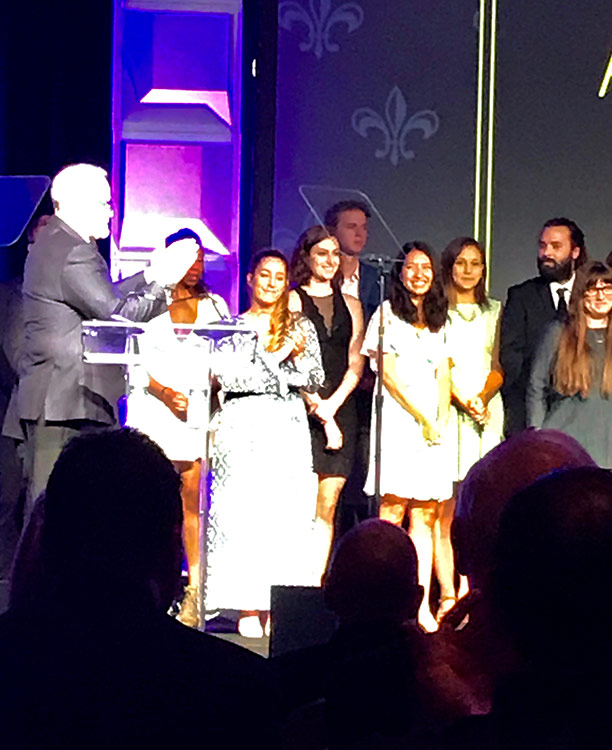 I am still in awe over this happening, especially to a project that I built from an idea of my own and one that I invested a substantial amount of time and effort into. Being able to share the excitement with those who support me makes the experience that much better. What's next? Preparing for next year's competition.
Farrah Mills is a design intern with Winstanley Partners and a student at the College of Saint Rose.