SIG SAUER is one of the most elite names in firearms manufacturing worldwide, so expanding into pellet-firing platforms demanded an approach that elevated the perception of the category to their established brand standard of superior innovation, engineering and performance.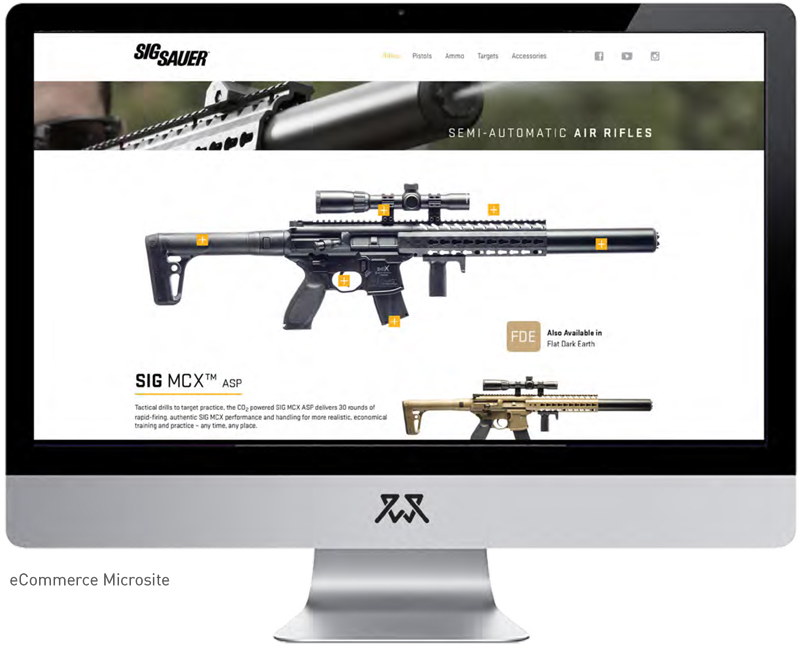 Together with WP, SIG has developed and defined a new category – Advanced Sport Pellet (ASP). Introduced at SHOT Show 2016, we defined SIG ASP as authentic training tools not only engineered to match to original model specs using comparable controls, but also featuring patented SIG performance modifications.
The comprehensive launch included comprehensive photography, brand new category nomenclature, print advertising, collateral and video… all linked to an e-commerce facilitated micro site.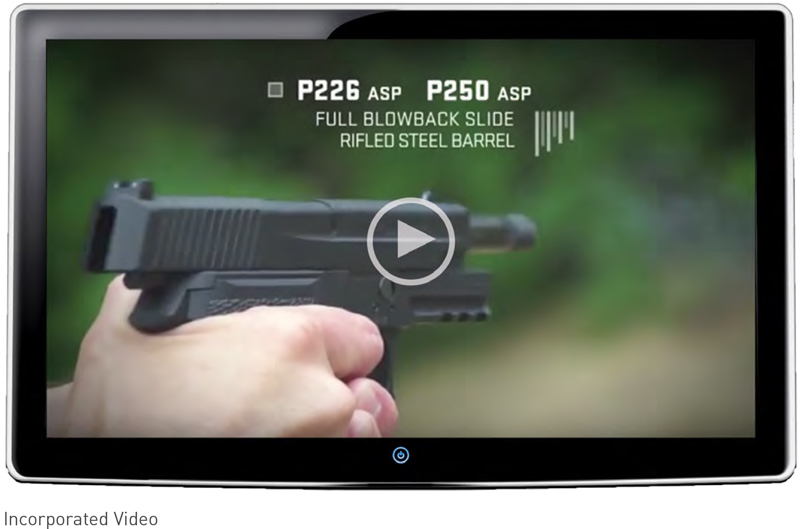 The site's landing page includes a demonstration of the ASP platforms by professional shooter Max Michel, Jr., who is not only the SIG SAUER team captain, but also the current IPSC world champion.
SIG SAUER firearms are the weapons of choice for many members of the military and law enforcement around the world, as well as commercial users. In the U.S., nearly one in three law enforcement professionals use SIG SAUER firearms.