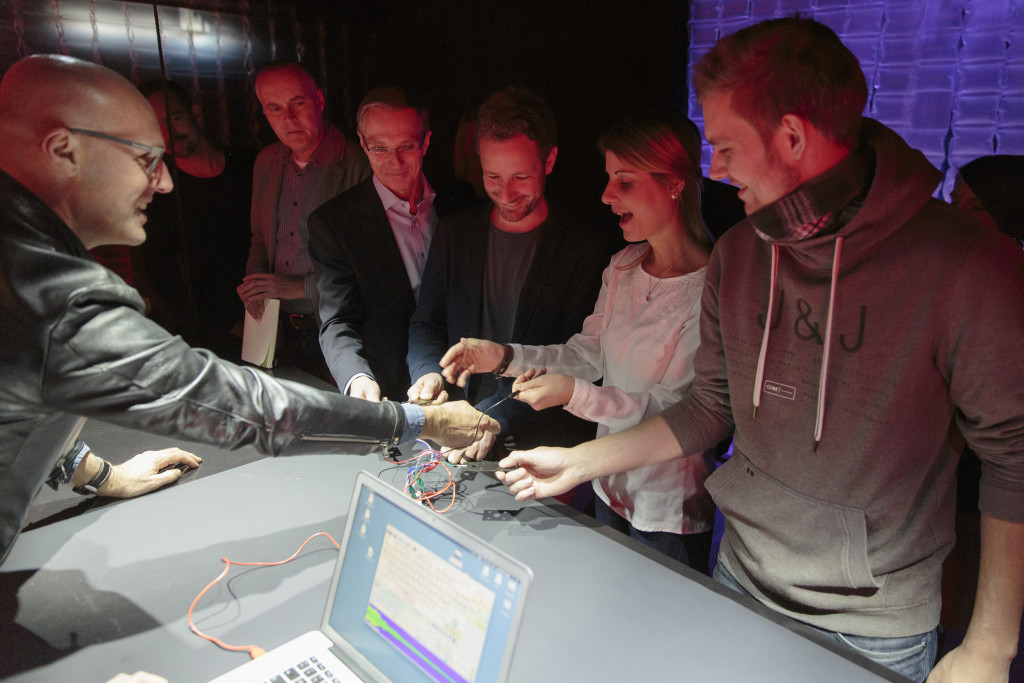 For the first time in its nine-year history, the internationally renowned immersive design-experience known as Furniture Days is coming to North America, and we've signed on to assist with promotional materials, publicity, some custom swag, and more.
An annual workshop tied together this year with the theme On Focus, Furniture Days was designed to share insight, inspiration, and excitement about design trends by the global décor printing company Interprint. The event has grown from a one-stop experience at its flagship location in Arnsberg, Germany to a global event traveling to Russia, China, Brazil, and soon to The Berkshires of Massachusetts, from May 18 to July 29, as the final leg of this year's world tour.
We've been hard at work creating a full suite of promotional materials in tandem with Interprint, including custom invitation boxes with everything from posters and coasters inside, informational brochures, and digital assets. We even threw in a few words of wisdom.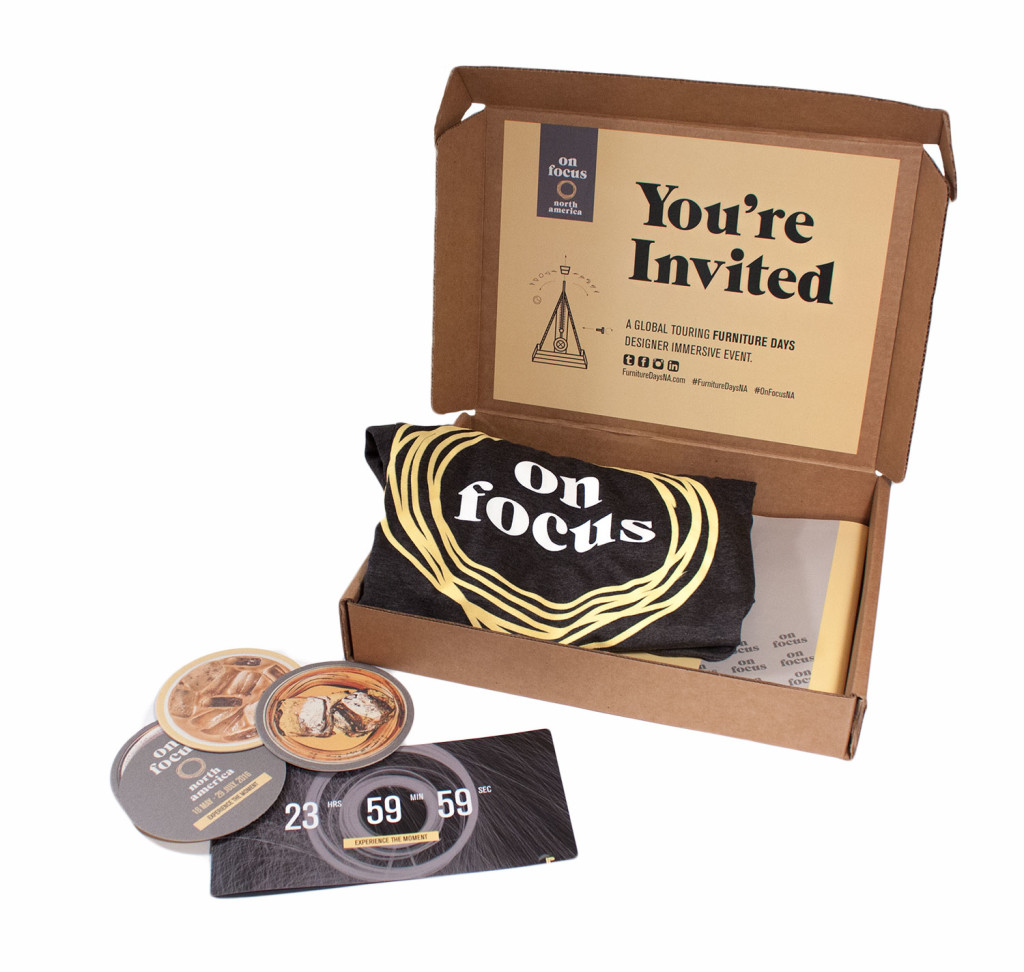 We created a website to announce the event and facilitate sign-ups that's been made particularly dynamic with video backdrops and social-media-powered visuals, including an ever-changing Instagram feed for constantly updated photos before, during, and after Furniture Days.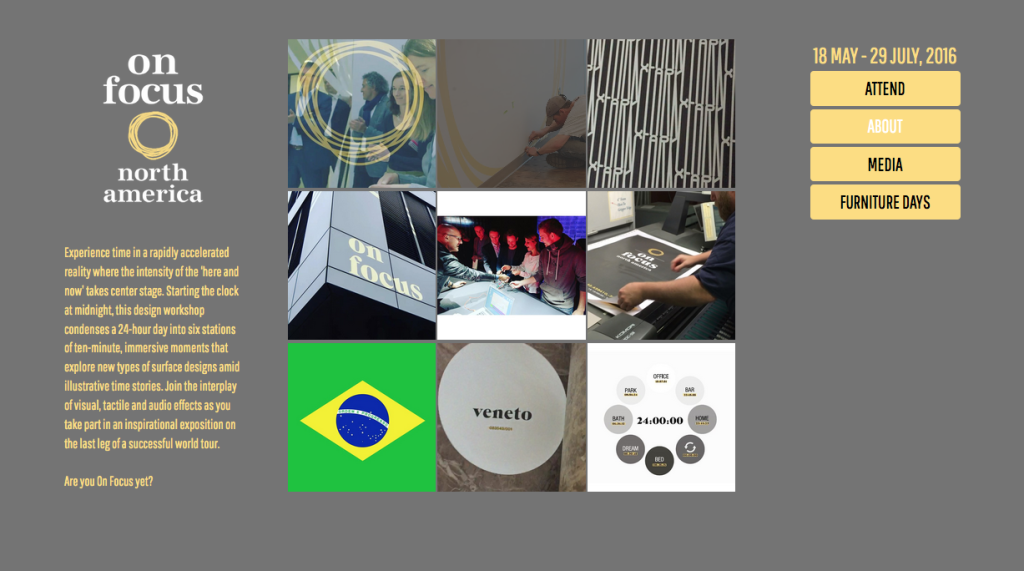 All of the imagery and design elements were chosen to reflect the importance of each moment in a day. From waking to commuting to dinner and drinks, then home again to rest and begin again, those who live 'On Focus' appreciate life's twists and turns.
For more information, potential attendees and the media alike are also invited to visit FurnitureDaysNA.com or search #FurnitureDaysNA on Twitter, Instagram, Facebook, and Google. A full social media network has been created to complement the event, its promotion, and its outcomes in the world of furniture design… and it's primed and ready for next year's Furniture Days, whatever theme it ultimately takes on.
Furniture Days North America's 'Bottoms Up' coasters — a new view of what we're drinking!